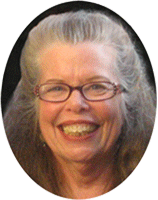 Based on the workshops I have led with Spencer Sherman, financial advisor, and with his kind permission, I am offering this new workshop led solely by myself. Please come and join me in gaining insights from a combination of inner exploration and practical financial exercises to help you resolve the real challenges you are facing in your money life today.




Are you ready to experience a dynamic, unique opportunity to heal your relationship with money? Discover the money messages you learned as a child and how those messages continue to impact all areas of your life. Resolve your money madness and experience more joy, energy, power and…more money! Whether you're a struggling lawyer or a successful artist, make peace with this "unspoken elephant." This high-impact weekend money workshop will set you on the road to living the life you want. In this workshop you will:

Uncover, see, and own your personal "money madness"
Create a game plan to achieve your goals
Access your innate financial wisdom
Enjoy a stress-free relationship with money
Experience financial ease, even in today's economic climate
Learn about a successful, simple investment strategy that has consistently beaten the market and is available to anyone

As we examine our beliefs and move beyond habitual money patterns, you will learn how to spend what you actually intend, establish a sustainable savings plan, get your investments and debts in order, and keep yourself from sabotaging these plans. Join us in creating a financial future that promotes sufficiency, peace, and abundance instead.

Along with Spencer Sherman, her co-facilitator in this workshop for several years, Anne is among thirty-five of the most provocative and fresh voices of our generation who contributed to an award-winning anthology titled "The Marriage of Sex and Spirit," which gives us the keys to transforming our relationships. They share the pages with Wayne Dyer, Deepak Chopra, Thich Nhat Hanh and others.




There are no currently scheduled dates.

For information, contact Anne.